MLK Bell Ringings to Commemorate March, 'Dream' Speech
WI Web Staff | 8/6/2013, 8 p.m.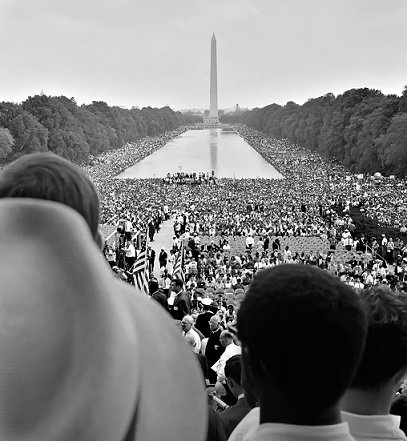 The King Center and the 50th Anniversary Coalition are calling on people and organizations across the nation to help culminate the 50th anniversary of the March on Washington and Martin Luther King Jr.'s famous "I Have a Dream" speech.
On Aug. 28, the actual anniversary of the march and the "I Have a Dream" speech, the coalition will host an interfaith service at 9 a.m. at the King Memorial before a 1 p.m. celebration on the steps of the Lincoln Memorial, culminating with a ceremonial bell ringing at 3 p.m. EST, the exact time of King's speech.
In other nations, there will be bell-ringing ceremonies at 3 p.m. in their respective time zones.
Bernice A. King, King Center CEO and daughter of the civil rights icon, said the commemorative events will "affirm the unity of people of all races, religions and nations."
"My father concluded his great speech with a call to 'let freedom ring,' and that is a challenge we will meet with a magnificent display of brotherhood and sisterhood in symbolic bell-ringing at places of worship, schools and other venues where bells are available from coast to coast and continent to continent," she said.
Groups are already planning bell-ringing events in places as diverse as Concord, N.H., Allentown, Pa., Tokyo and Lutry, Switzerland.
Governors of the 50 states have been asked to support the bell-ringing, many of whom have agreed to participate.
The King Center requests that all groups planning programs submit a brief description of their bell-ringing event to website@thekingcenter.org.